11
04
2011
During the first weekend in April we enjoyed some time in Castlemaine in rural Victoria (rather than the usual trip down to Cape Otway). It happened to be the opening weekend of the (10 day) Castlemaine State Festival and we thought it would be fun to check out some of the local arts & crafts and get away for a few days. Very thankful for the perfect weather and it was fairly easy to walk around the town checking out what was on display. Amongst other things, found a large sculpture of a sitting Buddha made up of recycled computer motherboards.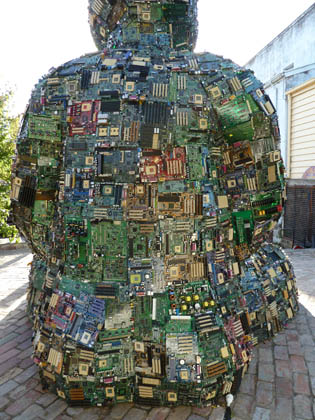 There seems to be lots of local painters, sculptors, writers etc. living in around Castlemaine and we managed to get around to see quit a few things on display in public venues as well as in their home-galleries. This meant a little bit of driving as some people live out of town. We didn't get to see any performances (other than street buskers etc.) but great to see plenty of public activities and the farmers market on the Sunday. We also dropped into the local library and were amazed by a display of some of things that have been found in returned books.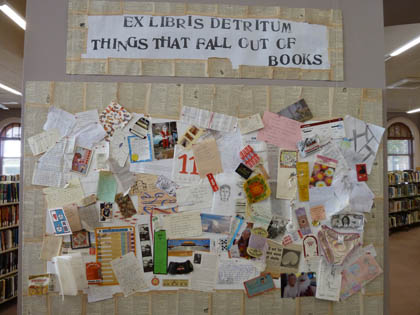 On the Saturday afternoon we caught the VLine train into Melbourne, and went to see play Café Scheherazade. This was a very special and enjoyable experience. We know the book by Arnold Zable, and have been to the cafe itself for a meal, so to watch this story performed (from the front row) was wonderful indeed. This was a lovely treatment of an emotional story(s), and managed to portray the complexities of the lives of those who have lived through the Holocaust and eventually migrated to Australia.
Fantastic that we could have some time out and be inspired by the beautiful countryside and the diverse creativity of people.
Comments :
No Comments »
Categories :
art
,
culture
,
travel