18
01
2009
Dear reader, it's been a while, the postings haven't been very regular, and it is that dreamy, lazy time between years, but I thought I'd better make start on my blog for 2009. Hopefully with this beginning I'll feel like I making some headway. 
On the home front, we've had a great holiday with two weeks down on Cape Otway. Nice weather and great to spend time with the family – had the boys down, Dad & Emmy (who had done a bit of a road trip and driven down from Qld), brother Andy and family, as well as Trynda, James & Samuel. Enjoyed sitting around in the bush and relaxing. I even managed to read a couple of (largish) novels – Snow Crash by Neal Stepheson and Matter by Iain M Banks, both science fiction. Also trips to the beach (picnic at Blanket Bay for Christmas day), walks through the forest and some hard yakka cleaning up around the place. Came back to go to work and then went back to the bush for weekend to chat to a tree lopper as we're getting closer to building and need to clear a few more trees. Don't really like doing this, but we need to make way for a house and make sure nothing will fall on it later. Highlights obviously the weather, food, drink, books and company, as well as spotting a couple of Twany Frogmouths hunting in the dark – very cool. Overall and excellent adventure and good for the soul.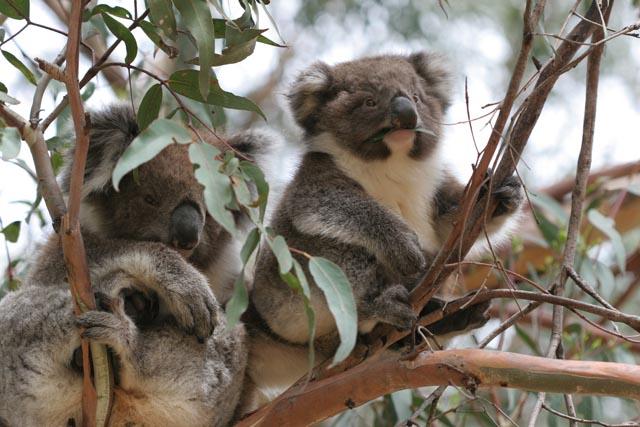 And now it's mid January already! I'm finding that a little difficult to comprehend but it's true. I've been back at work for two weeks and gradually getting up to speed. There aren't a lot of people around (it's good time for academics to get their recreation leave entitlements down) and students don't come back on campus till second week of March. Well, that's not completely true. We're running a Tri-semester 3 (instead of a Summer semester) and have quite a few students doing that but they are mostly off campus. Things for me so far have meant getting ready for Tri-semester 1 and covering the fort till other support staff come back from leave. So, been dealing with some business and catching up with people after the break. Looking forward to doing some writing and research this year and thinking about a research question that might sustain me during the time it would take to do a PhD…
So, that's fairly up to date with a fair bit of computer tinkering over this weekend. New operating systems on three laptops and restoring software applications and data. Wendy's HDD failed and I needed to go to 10.5 and then Reubs wanted to as well. I suppose we'll find out the week what we still need to do when things don't work or we can't find something. Oh, and we're saying goodbye to Ash as he heads back to Europe for a while (at least 9 Months). He be heading to France (Lyon) to catch up with Pip who is studying there. It will be cold. We might be heading over that way too, and spend some Euros on the continent later in the year – we'll see how things pan out.