23
05
2012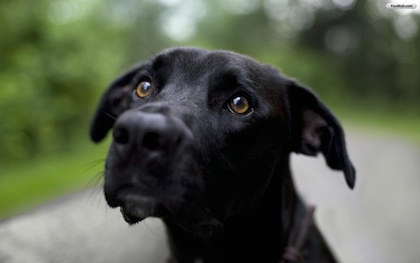 Photo credit YouWall
Comments :
No Comments »
Categories :
musings
,
why
5
06
2008
Did you know:
That Shaun Tan has a new book out, tales from outer suburbia, and I cant think of a reason why you wouldn't consider checking it out. In this book he reveals the quiet mysteries of everyday life: homemade pets, dangerous weddings, stranded sea mammals, tiny exchange students and secret rooms filled with darkness and delight…
That single malt scotch whiskey (particularly the Islay versions) is worth a shot (or two!) 😉 
That you should always be ready to try something new. Joanna's blog enlightened me to the existence to of a band called Portishead. I saw an album of theirs (Dummy) for ten bucks at JB and tried it out (made some connections for me to the sound track of Ghost Dog) and then thought a investment in their new album (Third) might be worth it… Wendy will be getting it for her birthday on Friday!
That the Rolling Stones have a lot to answer for. I'm currently listening to, Can't Your Hear Me Knocking from Sticky Fingers (quite loudly) and I can't help but move my body. How long have these guys been doing this rock & roll stuff? Thank you chaps…
…and then there's porridge. Have been getting back into the quick cook oats with a generous helping of brown sugar (the soft stuff) sprinkled over the top for breakfast. Can't beat it on a cold foggy morning.
Is there anything you think I need to know?
Comments :
No Comments »
Categories :
rambling
,
why
15
04
2008
… and the wash up regarding the broken car …
I initially thought about fixing it myself, but in the end it looked like a couple of hours work that couldn't be guaranteed to be successful (and expensive). So, after some consultation with greater minds, it was decided that it probably wasn't worth the investment to keep her going. We agreed that we might be better off without the old vehicle which is starting to get a bit worn around the edges (well, very worn around some edges). We decide to make the best of the situation and donated the car to Hand Brake Turn (which is a program run by Concern Australia) that has a nice philosophy, "Giving young people a hand, brake-ing their predicament, turning their lives around."
Anyway, the car is off our hands and the plates have been cashed in and insurance cancelled. Its now in some other (good) hands and after the young guys to fix it up, they'll hopefully pass it on to someone who has a need and will make good use of it.
Vale QGD865 – you were a good and faithful servant.
… and I still feel better now.
Comments :
No Comments »
Categories :
musings
,
why